The project's public presentation took place last Thursday at the ENS de Lyon. We watched the presentation of Avatar ENSignes about the representation and processing of sign language before demonstrating the use of our first prototype of Symbolibre calculator. Our slides are available online (in French) and include a number of screenshots showing some of the manipulations we did in real-time.
There we met Bisam from TI-Planet, Yatis from Planète Casio, as well as our two contacts from the French Education Institute (IFÉ) and four students of the Albert Camus high school in Lyon. Plus other ENS students, CS department members and various HP calculator lovers. Thanks everyone for coming!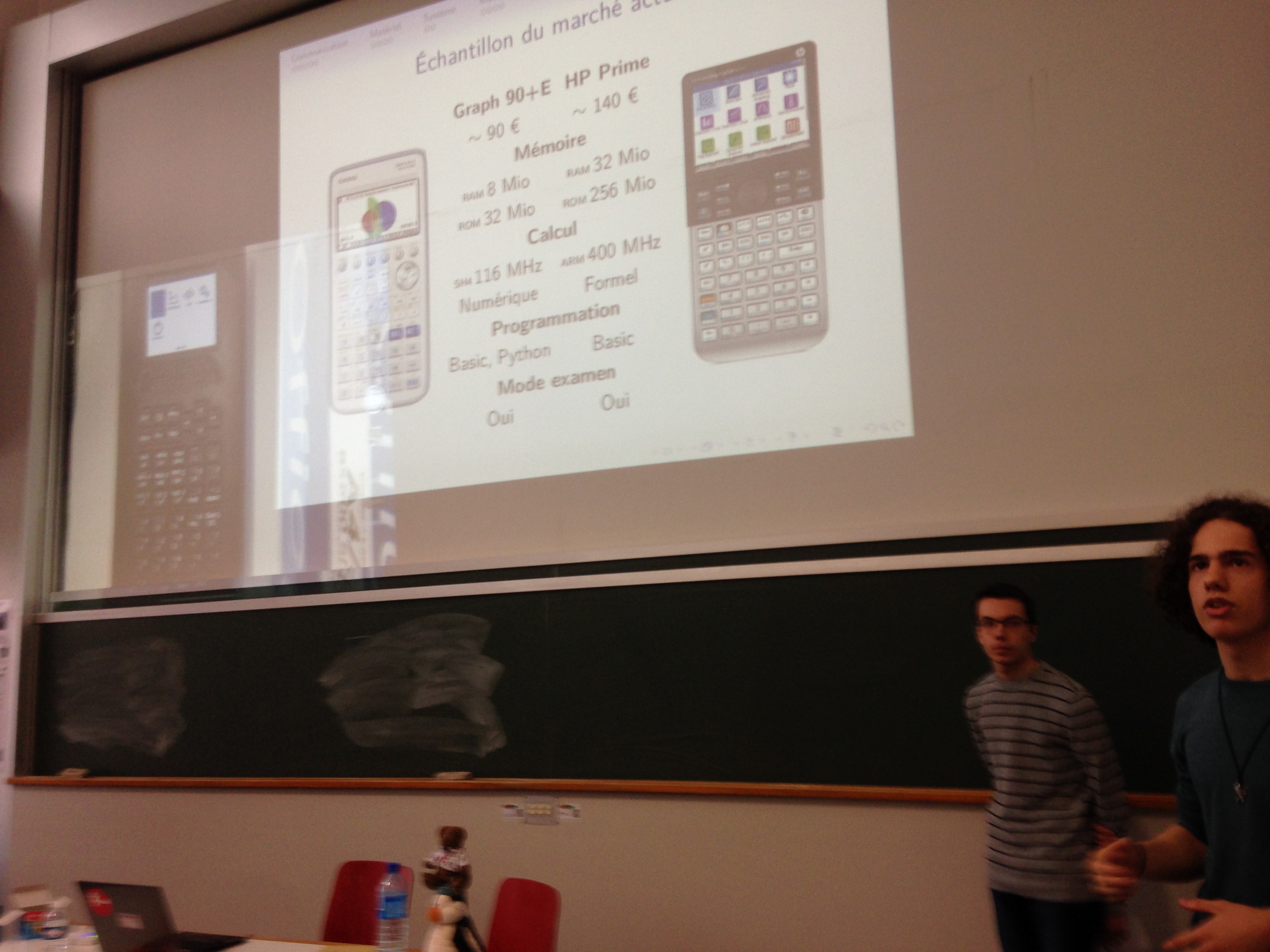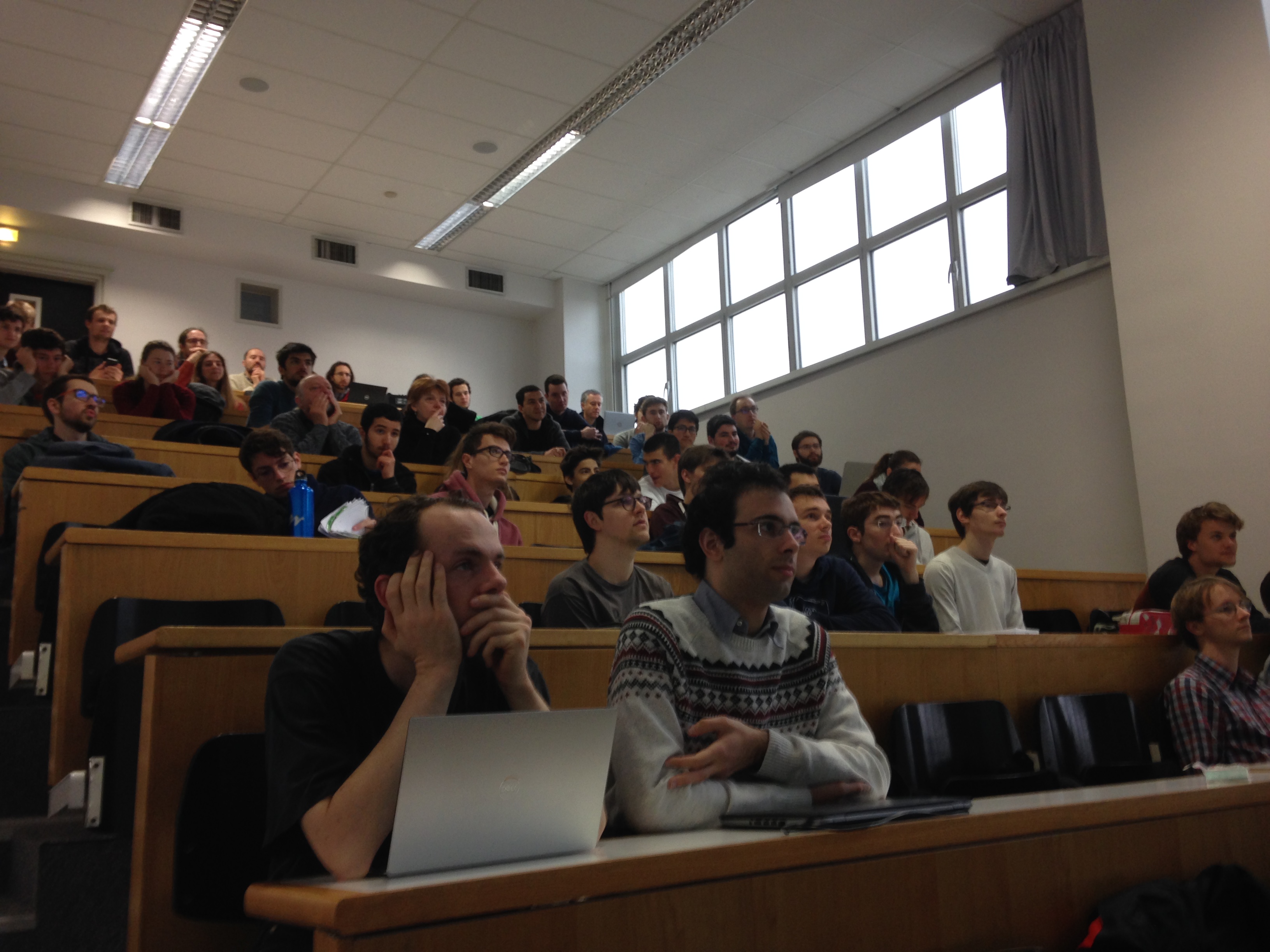 After the presentation, we had the opportunity to discuss our prototype with the audience members and tests with the IFÉ. We're planning to build calculators and to run live tests with high school students to gather feedback on the use of the machine and applications. We had a chance to try that out with the students there, although for a short time. We'll keep you up-to-date of any progress on this level!