As the end of the MSc project draws near, we are happy to invite you to our public presentation of the Symbolibre calculator, where you can discover the current state of the project!
The presentation will take place on April, 4th at the Monod building of the ENS de Lyon, in amphitheater B. It will start at 9h30, but please comme at 9h because our presentation follows that of the other project of our year group, Avatar-ENSignes. For administrative reasons, we need to declare visitors; please tell us your name by mail at symbolibre@symbolibre.org so that you're not asked for an ID at the ENS.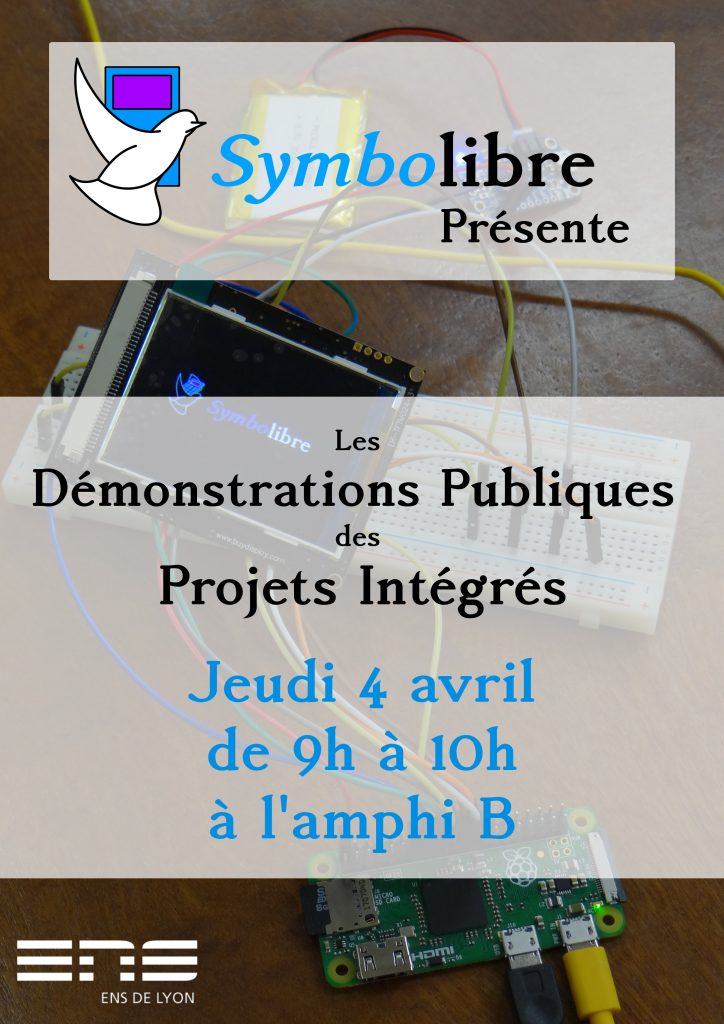 We hope to see you Thursday morning at the public Symbolibre presentation!